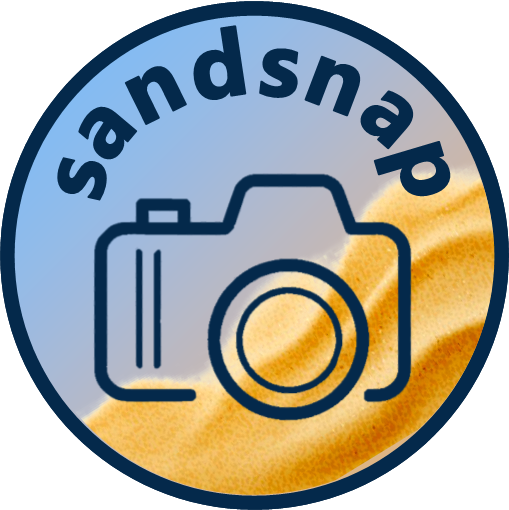 Citizen Science - Beach Grain Size Data Collection
The US Army Corps of Engineers, James Madison University, Marda Science, LLC and USGS have partnered together in an endeavor to develop a way to collect beach grain size information using citizen scientists armed with their cell phone and any US coin. We need beach sediment samples and images from all over the United States to test out processing techniques and your help will be quite valuable!
Image Collection
Place a US coin in the hole for scale and pull out your camera phone.
Take photos of the sediment with the coin on the side of the image (see example images).
The coin should take up 10-20% of the image, so your phone may seem unusually close (4-8 inches) to the ground.
IMPORTANT:
1) Make sure to tap on your phone screen to focus the image on the sand and not the coin.
2) Make sure the camera is parallel with the ground and try to keep any shadows out of the image.
Upload your images at https://arcg.is/05rDX8
Tap the icon or the "Press to Set Location" link to record the location of the sample
Upload the image
Note the sample name
Example Images
Sediment Sampling
After images have been taken, sample from the top 2-3 inches of sediment in the hole
Collect 3-4 measuring cups of sediment (~3/4 of a sandwich zip-lock bag or ~1/2 of a quart-sized bag).
Label the sample bag with the name of the town and a sample number.
Send in the sample to:
ATTN: Brian McFall
Bldg. 3200
3909 Halls Ferry Road
Vicksburg, MS 39180
Thank you for your help! Our shorelines are a beautiful and dynamic area. In many areas they are also heavily developed and require active management. Good management begins with good science. The grain size will impact the beach shape and how easily sediment is eroded. Resource managers need this information to make sound management decisions.